Beyonce Got $1 Million to Perform for a Qaddafi, Donated it to Charity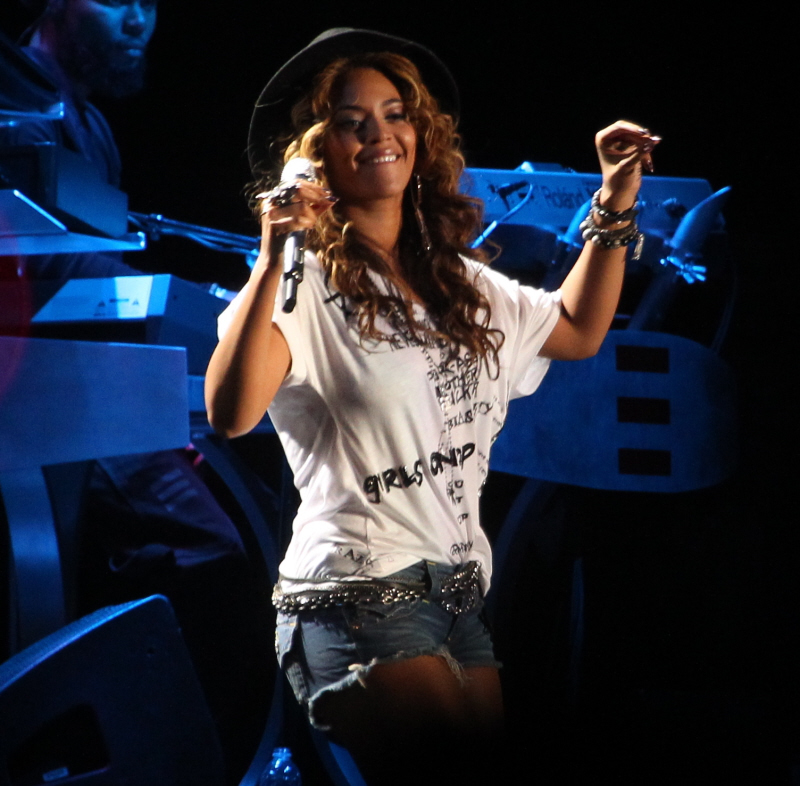 Last year, just after New Year's, there was a big controversy about
Beyonce
and other musical celebrities being paid buckets of money to perform in St. Barts at a party thrown by Hannibal Qaddafi, the son of Muammar Qaddafi. Bey was allegedly paid $1 million to perform (at least), and she got the brunt of the criticism in the media - I think because she was the "headliner" of the event. Anyway, in the wake of the ongoing Libyan crisis, celeb-watchers have revisited the controversy and
Beyonce
has finally answered: she gave the million dollars to The Clinton Foundation.
Beyonce's hands are clean. After a recent RollingStone.com article urged the 29-year-old "Halo" singer to return the money she was paid to perform for family members of Libyan dictator Muammar Qaddafi in 2009, Beyonce's rep tells UsMagazine.com that the matter has been resolved.
"All monies paid to Beyonce for her performance at a private party at Nikki Beach St. Barts on New Year's Eve 2009, including the commissions paid to her booking agency, were donated to the earthquake relief efforts for Haiti over a year ago," her publicist tells Us.
"Once it became known that the third party promoter was linked to the Qaddafi family, the decision was made to put that payment to a good cause."
Fellow singer Mariah Carey, 40, received $1 million for a lavish New Year's Eve bash in St. Barts, where she performed for Qaddafi's son, Muatassim, Libya's national security adviser. Usher, 32, also earned an undisclosed amount for performing on the same Caribbean island.

[From Us Weekly]
So…
Beyonce
did not spend a terrorist's money on weaves and diamond booty cream, fyi. But here's the part that bothers me:
"Once it became known that the third party promoter was linked to the Qaddafi family…"
Um, NO. It was pretty obvious that it wasn't an occasion where there was merely some tenuous connection to the Qaddafi family.
This was a party
HOSTED
by the Qaddafi family. At the time,
Beyonce
was criticized in particular for her connection to Hannibal (who may also be known as Muatassim, I'm not really sure about that reference) not because of terrorism, but because he has a history with violence against women, especially his own wife.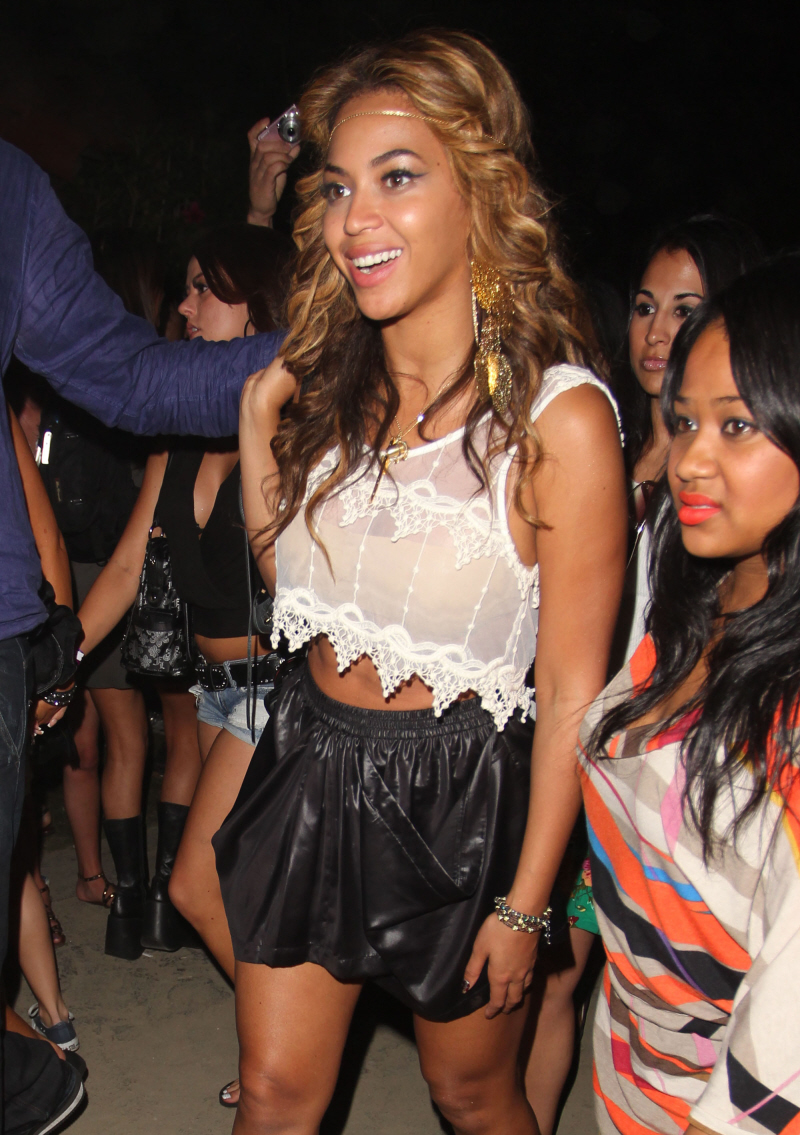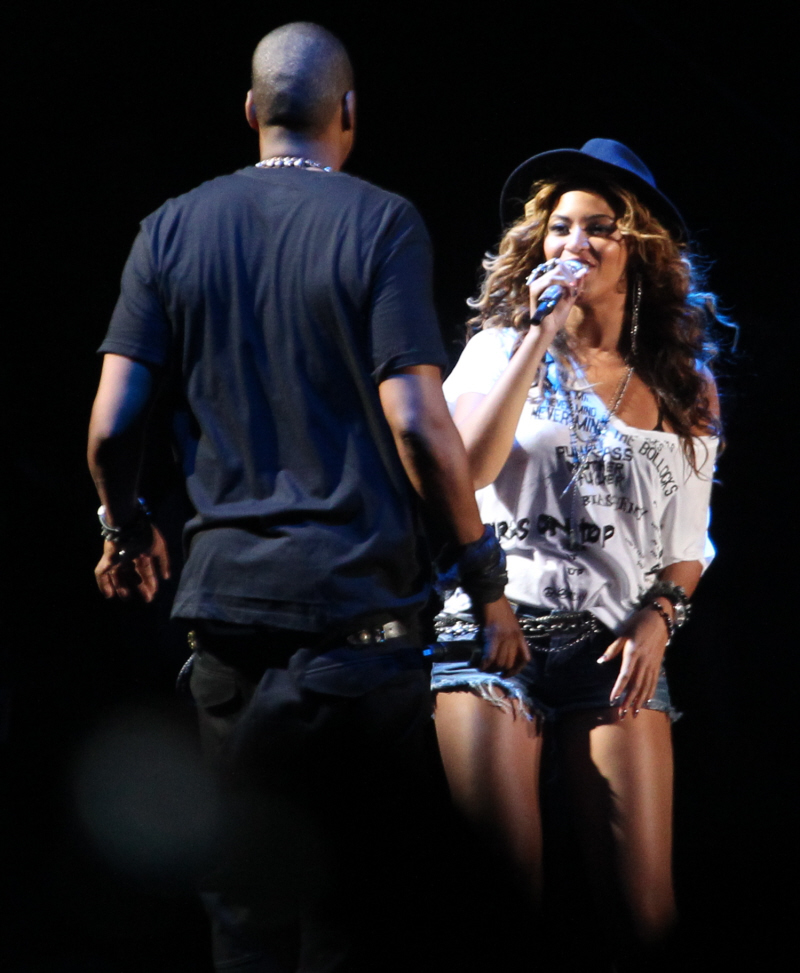 Photos courtesy of WENN.