Rumer Willis's tight red curls: unfortunate or cute?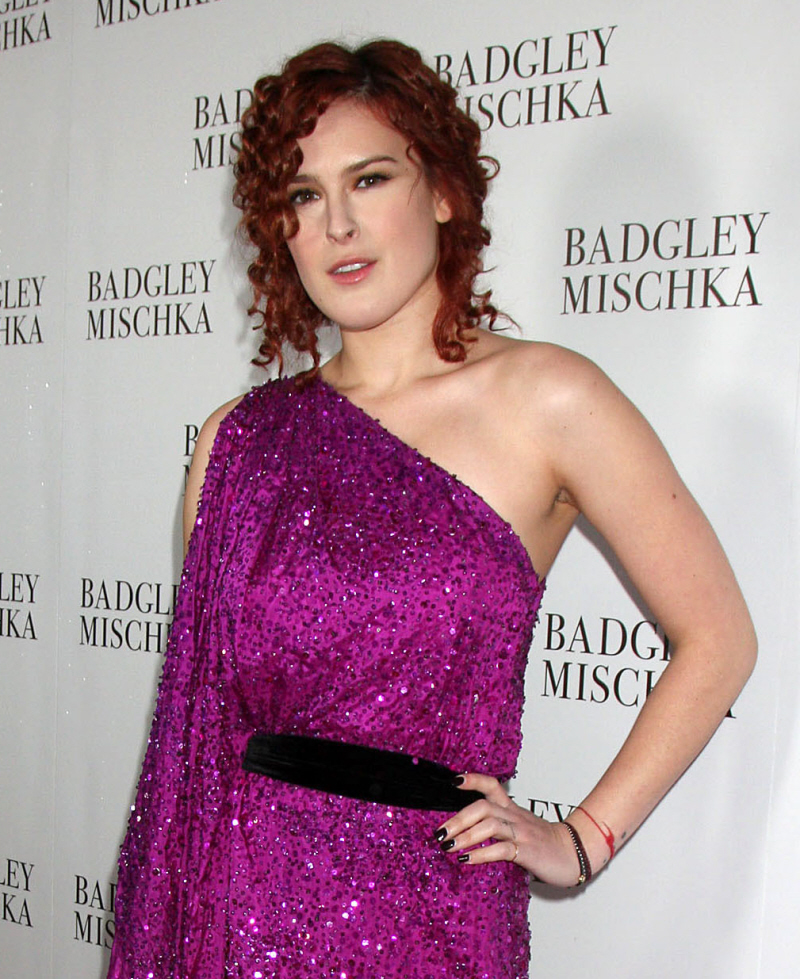 Oh, honey. NO. These are photos of
Rumer Willis
attending some event for Badgley-Mischka last night. She changed her hair significantly. A few months ago, when she became "the face" of Badgley-Mischka, she had very, very dark brown-red hair, long and wavy. Just a few weeks ago, when
Rumer Willis
was front-row at Badgley-Mischka's runway show (with Kelly Osbourne), her hair was more red than brown, but still longer and wavy.
The longer, wavy style really suits her face - it softens her unfortunate head-shape and makes her look more feminine. Last night,
Rumer Willis
showed off this new hair - more red, and tight curls around the face. It is just horrible.
So, now we know -
Rumer Willis
cannot do tight curls around her face. Honestly, though, I don't think very many women could pull that hairstyle off. Which reveals the bigger problem:
Rumer Willis
still doesn't know exactly what kind of hair, makeup and fashion suits her. Which wouldn't be newsworthy if she was just some girl, but
Rumer Willis
has fashioned herself into some kind of model/actress/fashion girl/It Girl. Ugh.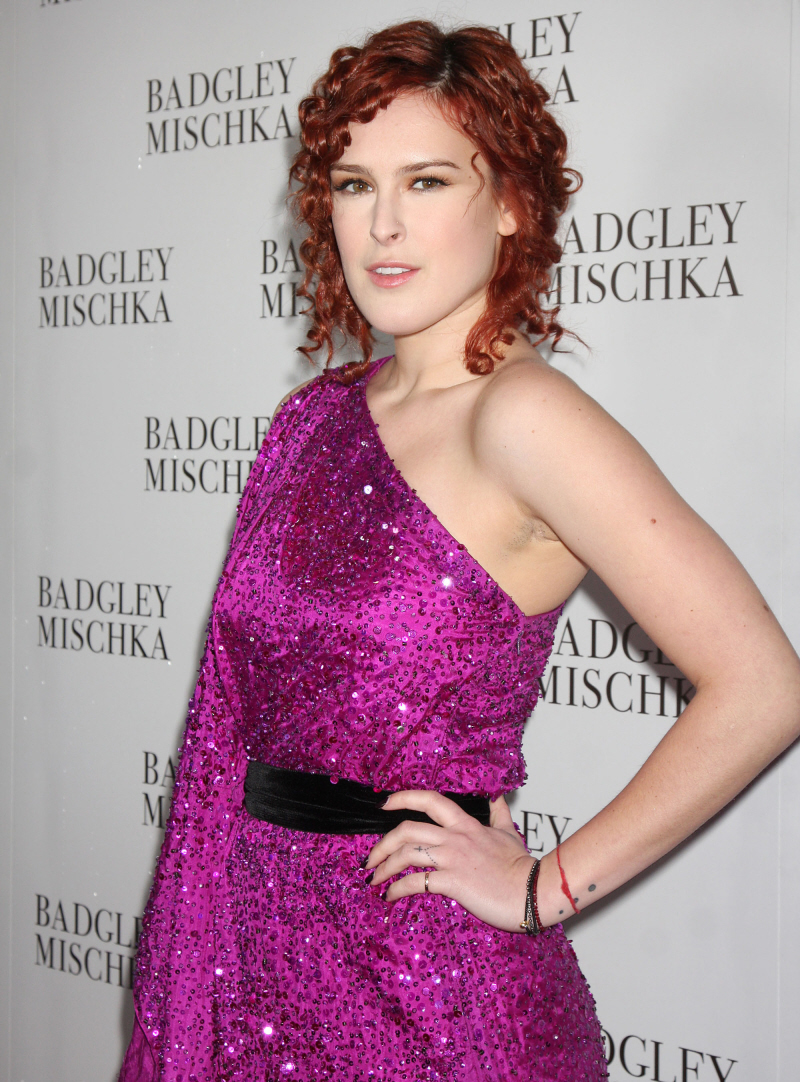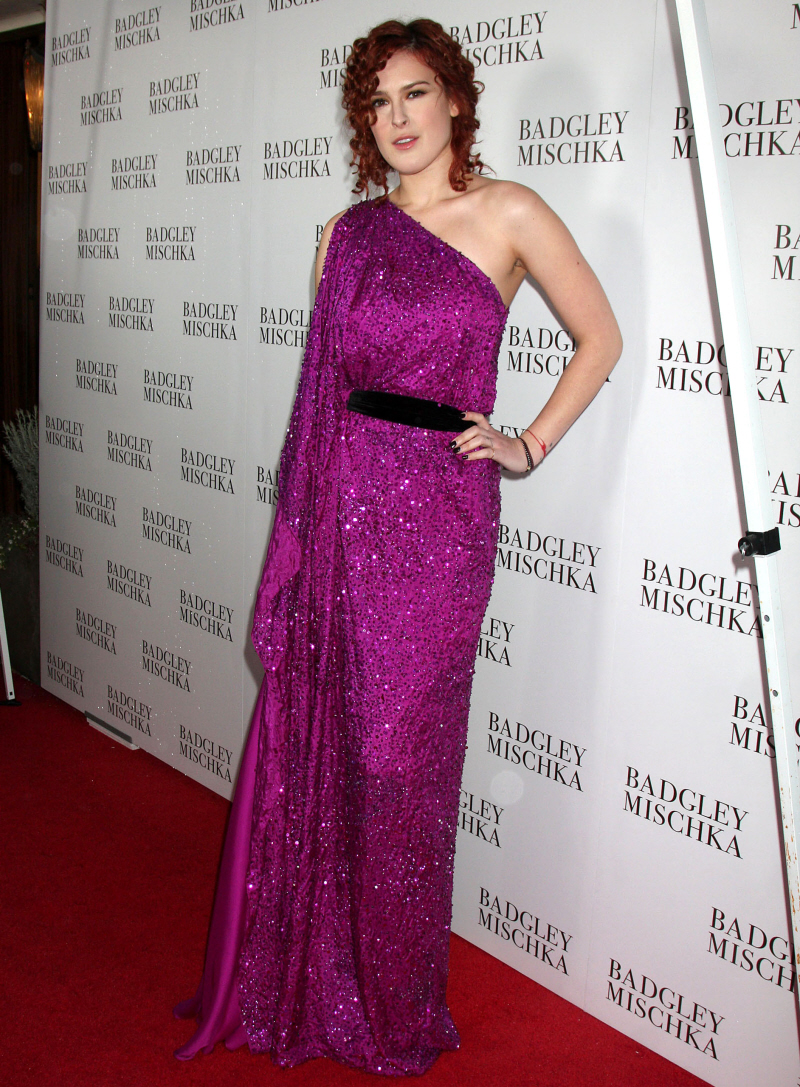 Photos courtesy of WENN.